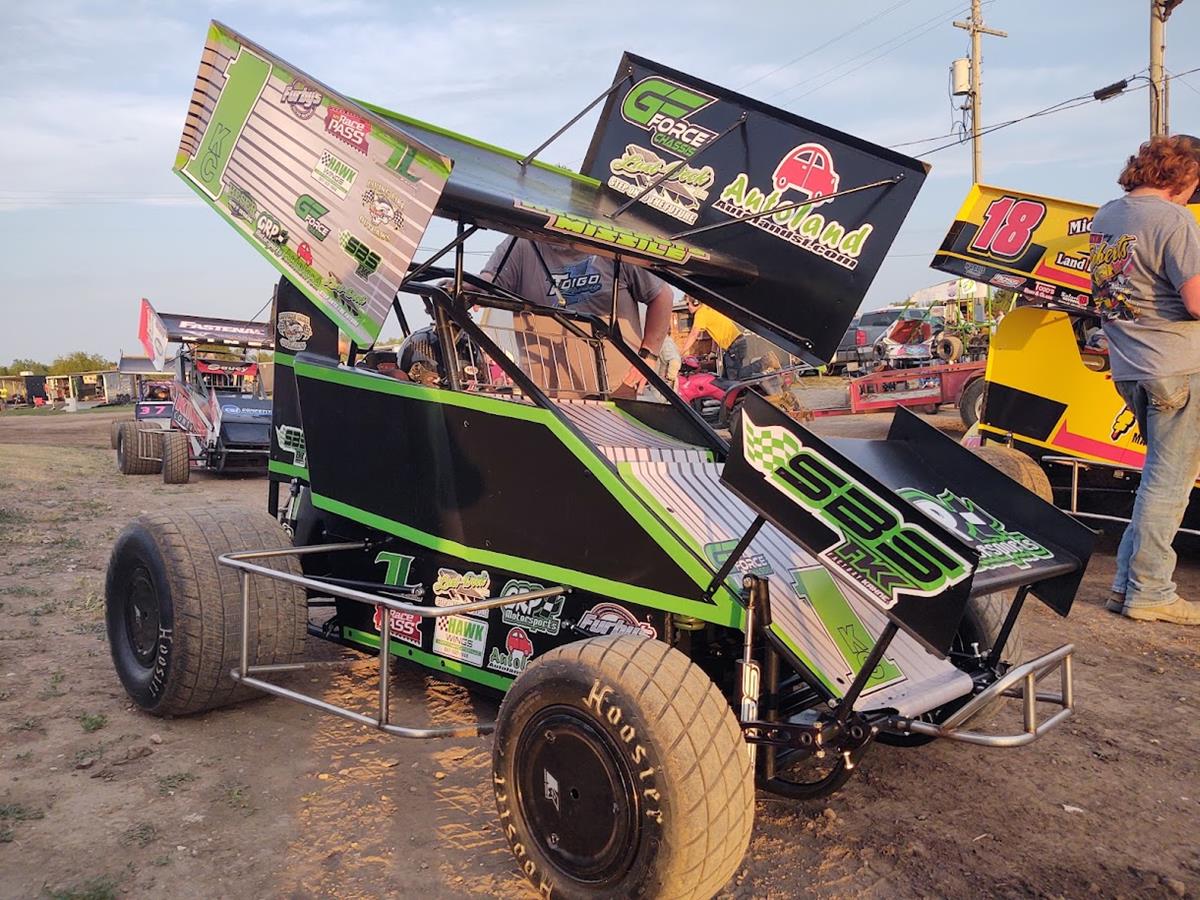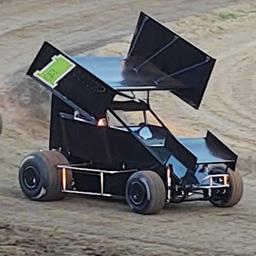 ---
Minnesota Missile Monday: Sparks Sidelined By Electrical Failure
Minnesota Missile Monday: Sparks Sidelined By Electrical Failure
KAM Raceway; Hastings, NE
By: Stephanie Sparks
The 1KC Motorsports team made the drive west to compete at KAM Raceway on Friday night for their weekly point show. Wanting to check out the track before racing action, the team was the first to pull through the gates. A total of eleven restrictor drivers signed in for the evening's competition.
HEAT:
KC Sparks was lined up in the second heat on the outside of the front row alongside Tityn Roberts. At the drop of the green, Roberts got out to the early lead with Sparks and Sawyer Kiner challenging for the top spot. The top three ran different lines at times racing three wide for the lead.
When the checkers fell on the ten-lap event, Kiner came out on top moving up from fourth starting position. Roberts edged out Sparks for second with Evan Semerad and Mikyla Halte the top five finishers in the heat.
The first heat race was won by Haidyn Hansen from fifth starting position followed by Kamden Gossard, Luke Samuelson, Ollie Geiger, and Kylyn Vanwey.
FEATURE:
The feature line-up was set but the 1KC Motorsports discovered an electrical meltdown that ended their night. Unable to repair the issue at the track, the team loaded up before feature action started and were the first to pull out of the track for the trip home.
The feature was run with Geiger moving up from fourth to take the win ahead of Hansen who started seventh. Roberts, Vanwey, and Halte were the top five finishers in the event.
Upcoming Schedule:
MICRO RACING:
7/9: Sweet Springs Motorsports Complex; Sweet Springs, MO
7/15-16: Jefferson County; Fairbury, NE
2022 Partner/Sponsor Appreciation
Autoland; Sioux Falls, SD
Furby's Auto Repair; Sioux Falls, SD
GRP Motorsports; Stillwater, MN
Last Deck LLC; Jackson, MN
Heser Auto and Detailing; Jackson, MN
Hawk Wings; Jackson, MN
G-Force Chassis; Concordia, MO
Schure Build Suspension; Slater, MO
MyRacePass; #TeamMRP #GetTheApp
TL Racing; Jackson, MN
Living Like Outlaws
YTD MICRO STATS:
Shows: 6
Wins: 0
Top 5: 1
Top 10: 5
Heat Wins: 0
YTD KART Stats:
Shows: 10
Wins: 4
Top 3: 8
Top 10: 10
Heat Wins: 3 out of 6
Quick Times:0 out of 4
---
Article Credit: Stephanie Sparks
Back to News